new
improved
Quote
Bug Fixes
Performance Improvements
You can now offer discounts on quote line items! Create
standard discounts
or add them on the fly during the quoting process to win even more business! Discounts can be as a percentage or a flat dollar amount and you can even specify a range giving your sales people flexibility in the discounts they provide. Discounts can also be shown on proposals so you can make sure your customers don't forget what a great deal they're getting!
We've also added discount permissions to control who can create and edit discounts.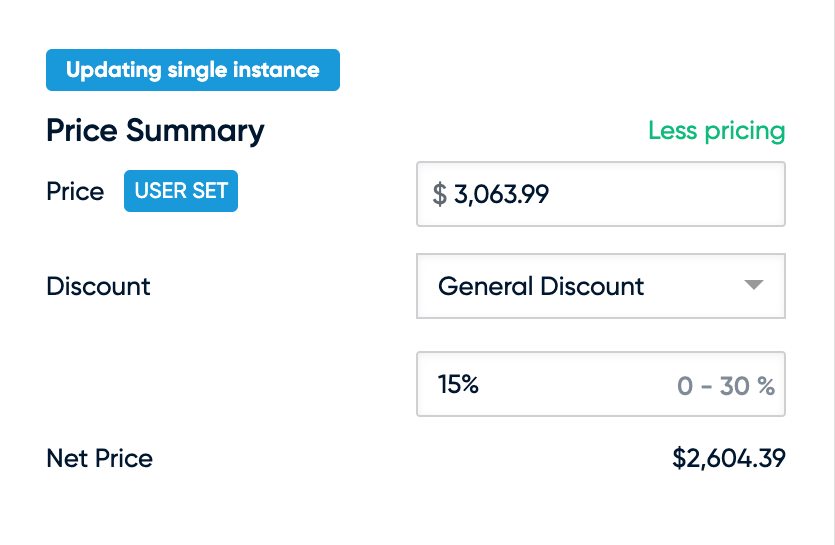 We've expanded
permissions
in Cloud to include delete permissions as well as discount creation permissions to give account owners more control over who can do what.
QuickBooks Desktop Purchase Orders
Improving on our recent QBD integration, you can now push Cloud purchase orders into your QBD account.
Bugs and Performance Improvements
As with every release, we've also squashed some bugs and made some performance enhancements to keep Cloud running smoothly!