Looking to build trust with your clients even before the job is started? This is now easier than ever with our new testimonial section on proposals! Share all the great things that clients have said about your company, as well as images from your jobs.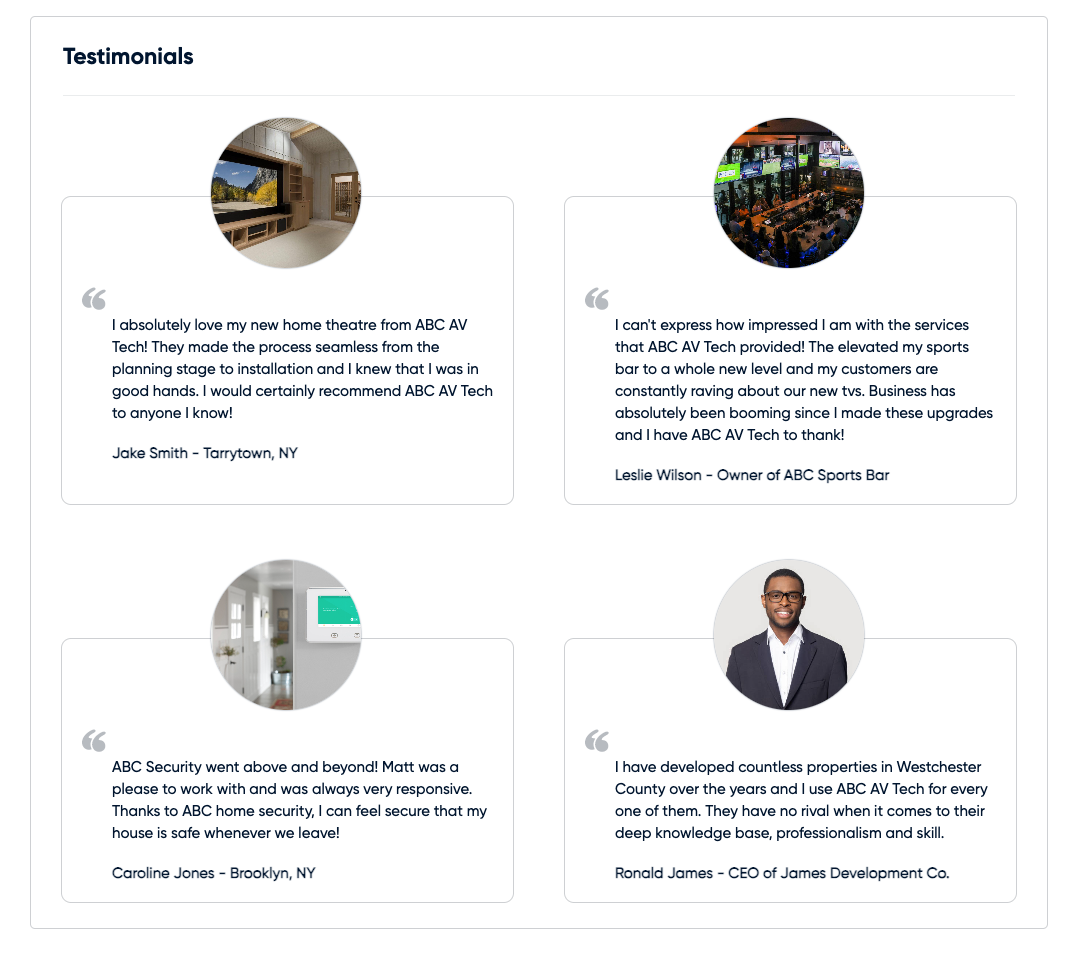 Guide clients to your website and other social media accounts by taking advantage of our new social media section on the proposal! This new feature allows you to include branded links to Youtube, Twitter, LinkedIn, Facebook and Instagram, as well as a link to your own company website.

Show off your company's success with our new awards section on the proposal. This new feature gives you the ability to feature images of any awards that you have won!

View Opportunity Summary by Category
You now have the option to view your opportunity summary with products and labor broken down by category.

Change order numbers will now be visible on all CSV exports of your BOM.
Bug Fixes, and Performance and UI Improvements
As with every release, we've also squashed bugs and made performance enhancements to keep Cloud running smoothly! Small UI improvements have been made throughout Cloud.