new
improved
Proposal
Quote
Notifications
Project Management
We are excited to announce that you now have the ability to assign packages as options within an alternate set! The same functionality that you know and love for item alternates can now be applied to packages. Your users can toggle to view all items within the package and select the option that is right for them.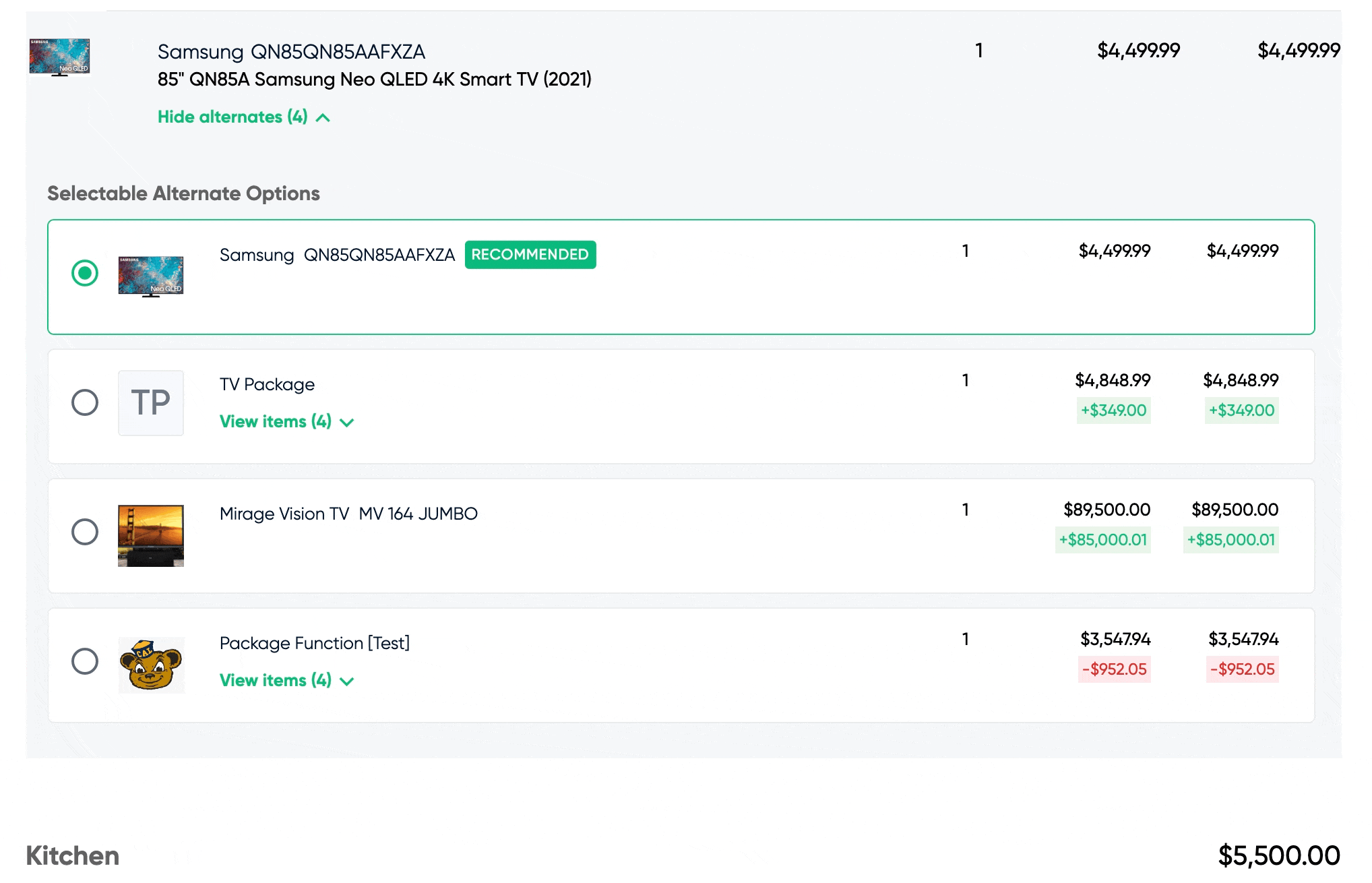 Impress new clients by showing off all of the incredible work that you have completed in our new portfolio section on the proposal! Explore all of what this new section has to offer including multiple layout options and a slider gallery to display project pictures.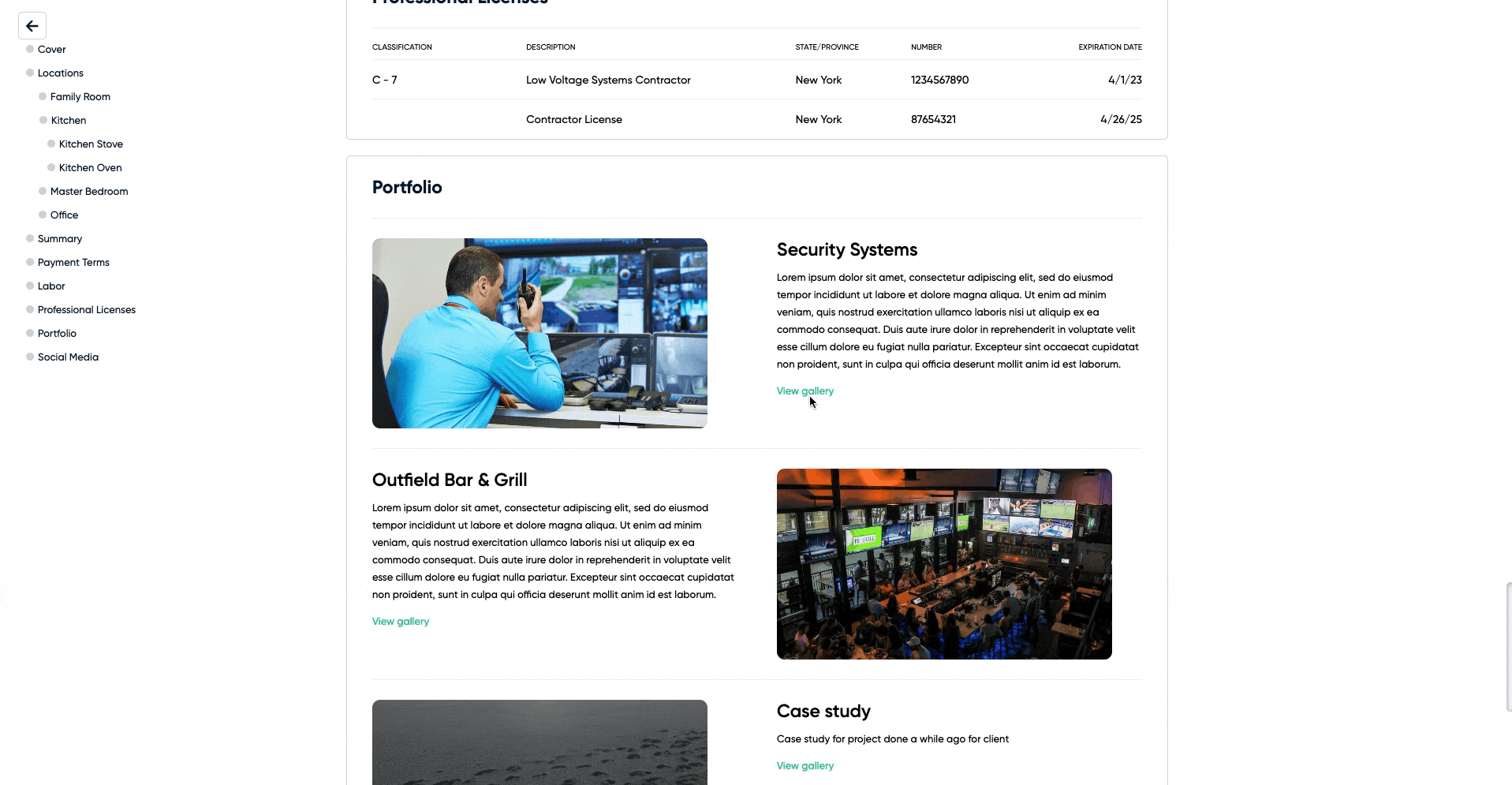 Project Description Templates
Standardize your quoting experience and save time by taking advantage of our new project description templates! You can now type up and save a variety of templates and select one as your default.

Email Notification Preferences
Feeling like your mailbox is looking a little full? You now have the ability to customize your email notification preferences. This new feature within settings will give you the power to keep your inbox clean and only get notified for events that are important to you!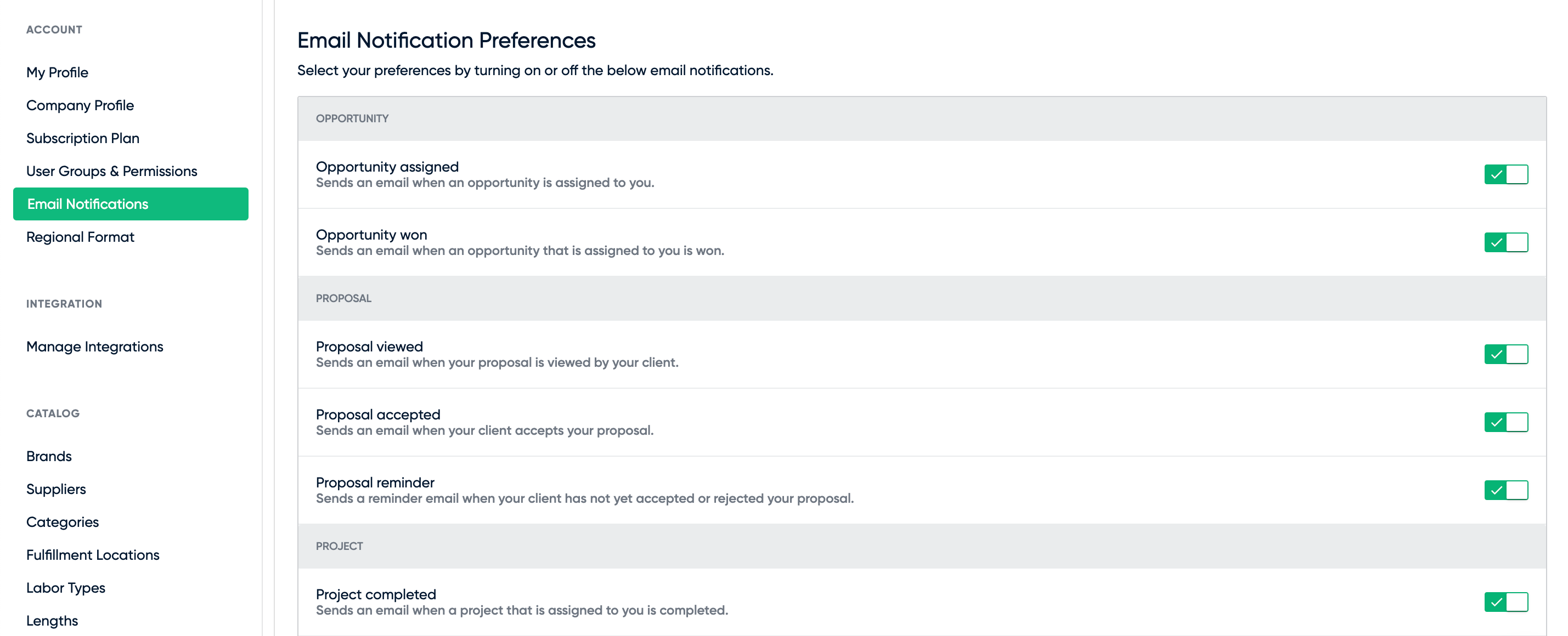 Projects change and so do payment terms! You now have the ability to edit the details of your payment terms including the payment term percentage, description and dates.
Save time while tracking time by adding multiple resources to a single time entry. This is especially useful when you have multiple resources working on a job together at the same hours. Once entered, these time entries will be listed individually and can be edited separately.
View all of your task attachments from one spot! Task attachments will now be visible under project attachments, saving you the hassle of going into each task to find the right attachments.
Selling a lot of length based items? On your proposals, you can now change the quantity for these items to display the items length. For example, if you were selling 100 feet of wire, the item quantity would show as "100 ft".
Select Client Address Type
Select whether you would like to display the site or billing address of your client on a proposal.
Add a greater level of context and detail to your to-dos by making use of our new priority and client fields. You can now specify which client is associated with a to-do and the priority level: Low, Medium, High or Critical.