Got a question for the engineering team about the quote you are working on? Need to share a photo from the job site and get advice on a tricky problem? Maybe you just want congratulate the sales team on closing another deal. Whether you are in the field or in the office, stay in constant contact with team members using real time chat! Create one-on-one and group chats, attach files, send voice messages, and manage conversations for more efficient communication and collaboration everyday and on every project.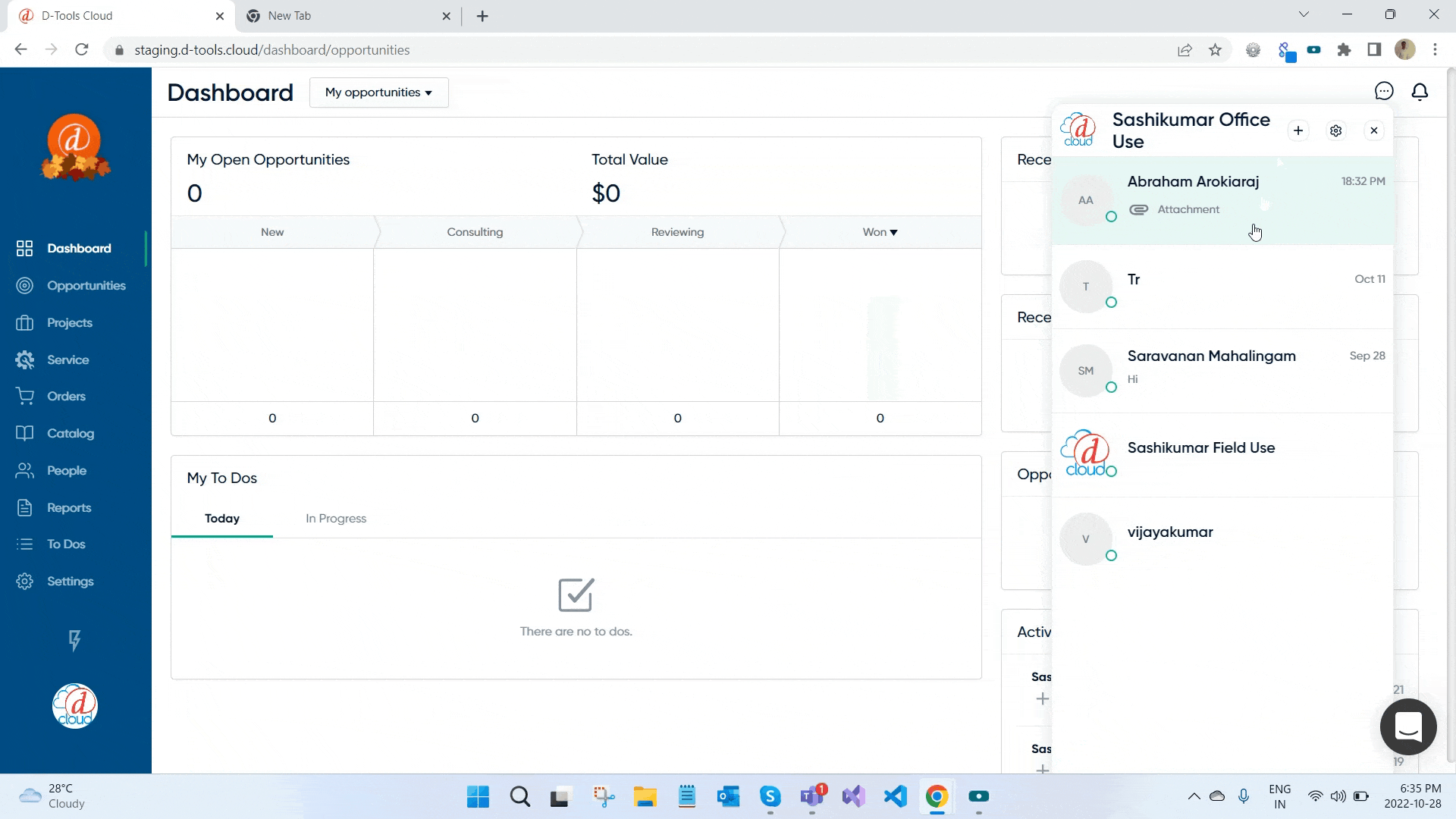 Collect Change Order Payments
Easily collect a payment as soon as your client accepts and signs a change order! This feature works with our payment integrations and will look and feel exactly like the deposit collection experience on a proposal. This is part of an ongoing effort to provide a complete suite of payment collection functionality that you will be able to utilize throughout your entire project process!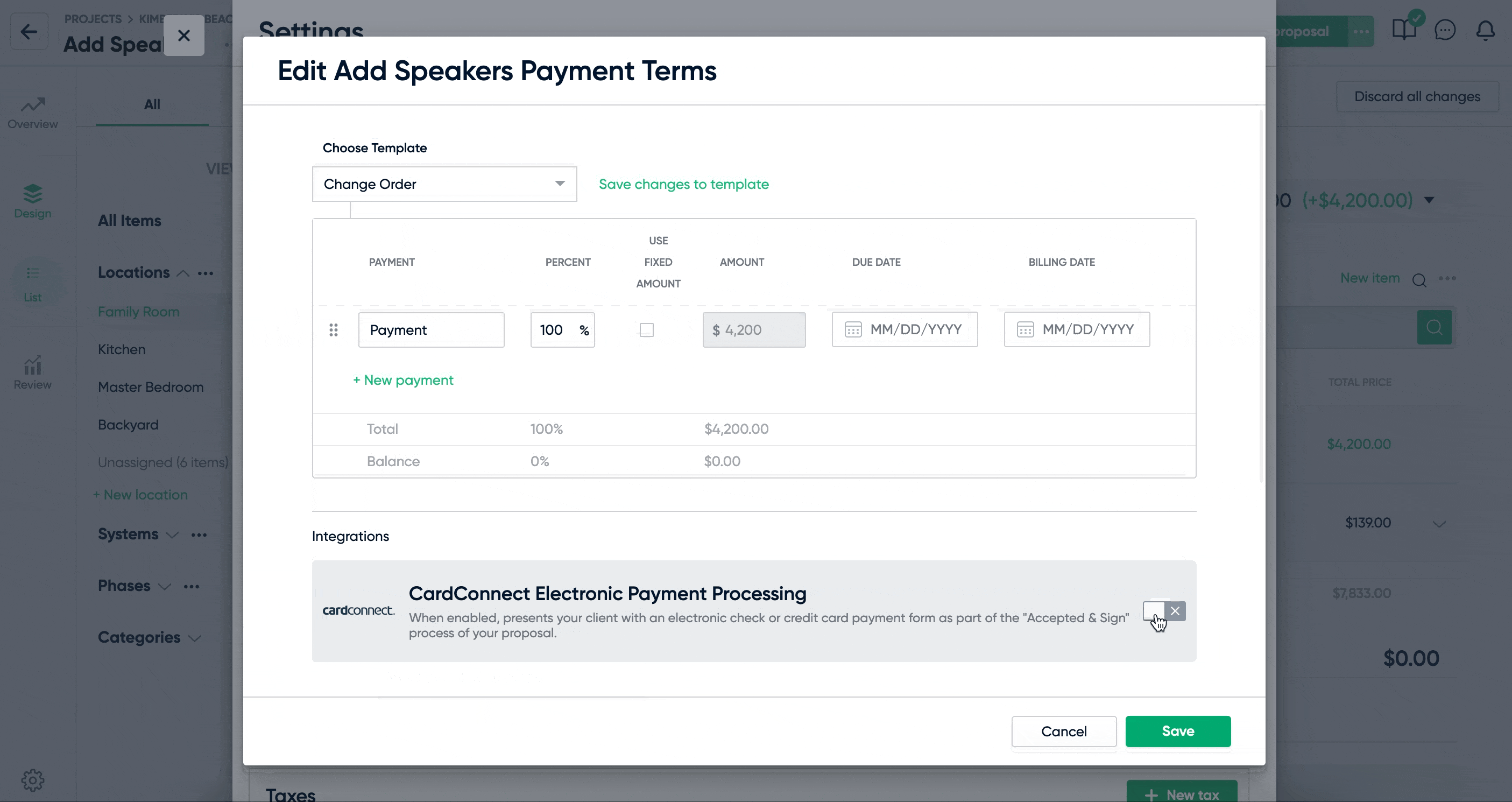 Customize Proposal Reminder Emails
You now have the ability to customize the text of proposal reminder emails that are sent to your clients. This text will be the same for all reminder emails that you send out, so we recommend making use of our new autofill data tags to give these reminders a personal touch.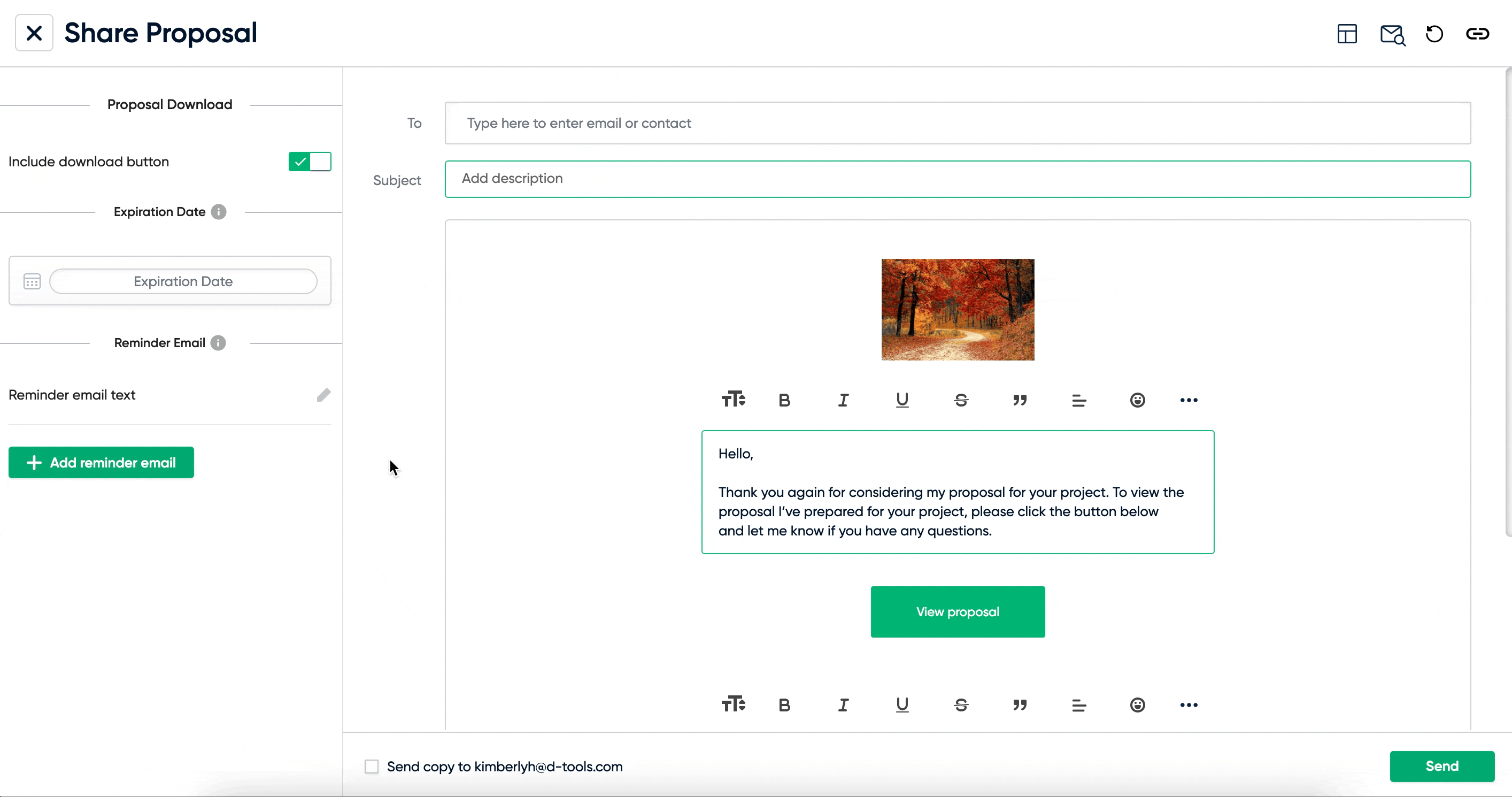 Autofill Data Tags for Emails
Make your emails a little more personal with our new collection of data tags! These tags include client & contact names, proposal specific information and a variety of opportunity and project owner fields. You can view and select these tags by typing the @ symbol within the email editor and save them to your templates.
New Kanban Sort Options in Opportunities
Get the most out of your Opportunities board! You can now sort by the highest priority or highest value opportunities in your workflow.
Catalog Update Notification
Worried that you might miss out on important catalog updates before sending off your proposals? We now have an additional alert within your quote that will remind you of available updates!

The Installer Report now makes it easier to rapidly identify an item's status. The color on your Item Status page will now match the status on the Installer Report.
New Permission Based Filters for the Dashboard
Now, you can simply switch between the All Projects or All Opportunities filters. This is a terrific approach to quickly check the status of your opportunities or projects.
Updated Create Purchase Order
Purchase orders can be made using a new, more conveniently located button on the item status page.