New "Quick Quote" Proposal Layout
You now have the power to make your proposal experience just as unique as your company! In addition to our classic multimedia proposal experience, we now our new quick quote layout. With its minimalistic layout and succinct language, the quick quote layout is perfect for small jobs and repeat clients. You can create and customize templates just for this new layout. Learn more about the quick quote layout
here
.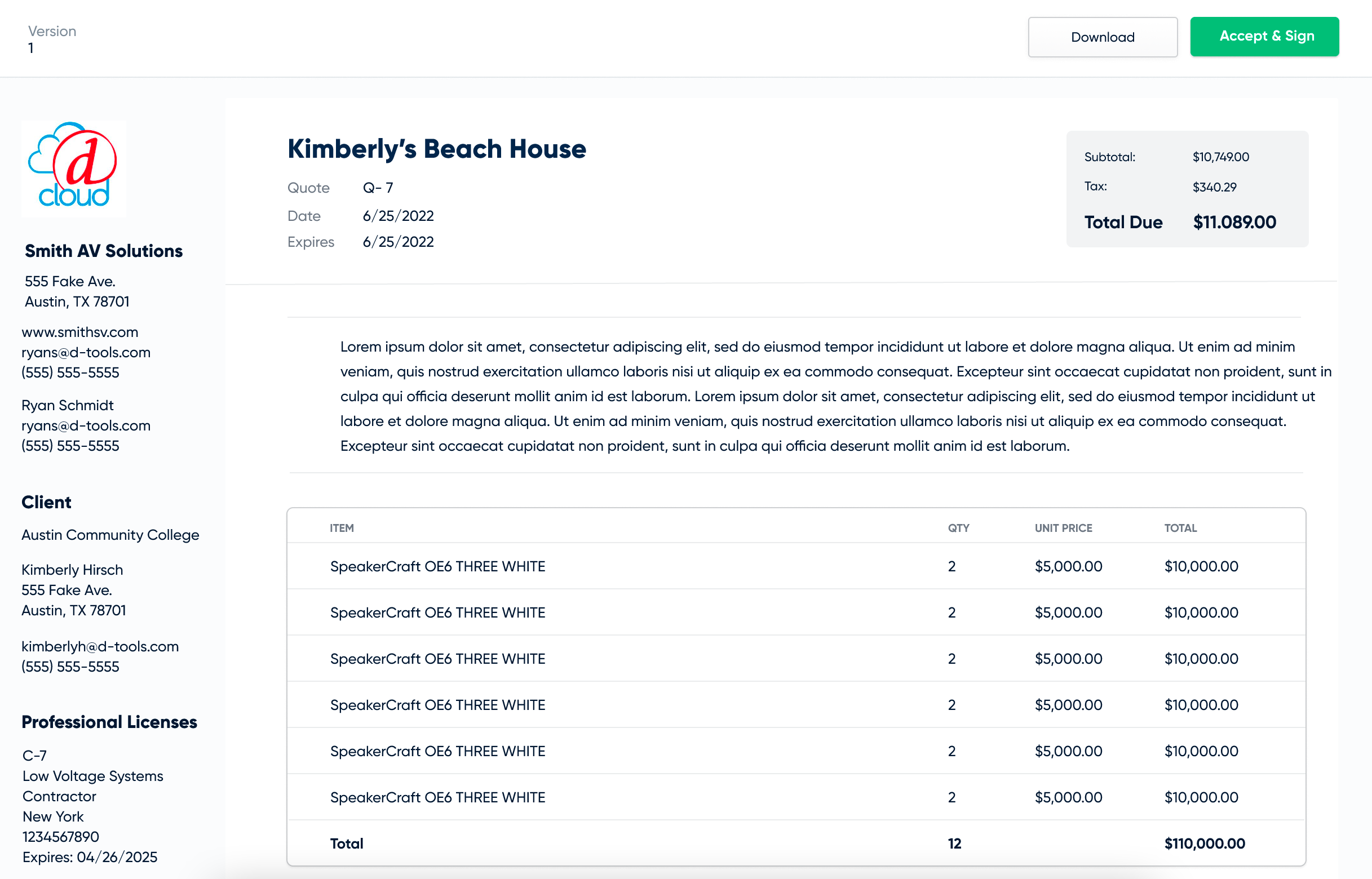 New Data & Information from Suppliers!
Provide your customers with the most up-to-date information by keeping track of when and how often your connected partners update their pricing and product lists. With the new Partner view, you can also see key metrics such as pricing type and availability in your country, ensuring that you have all the information you need to accurately serve your customers.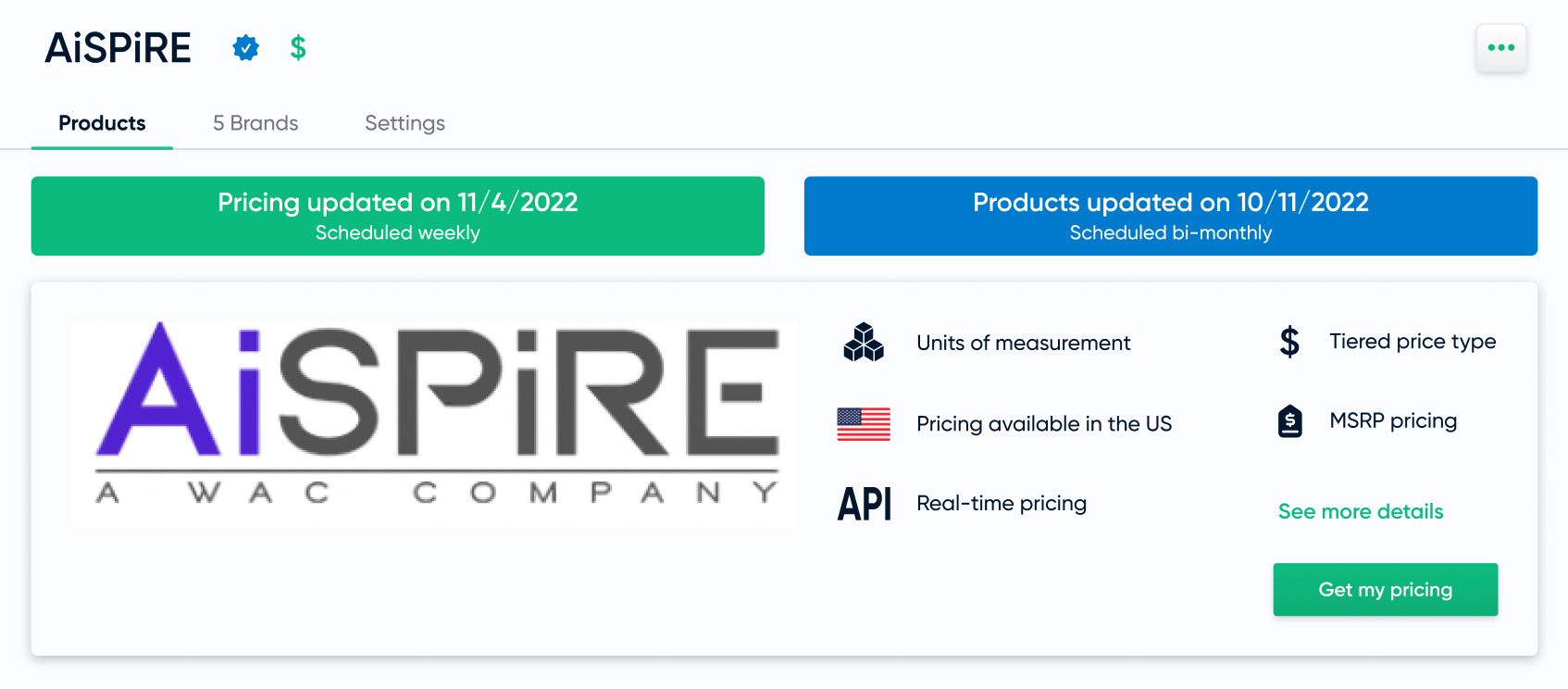 Copy Items to Another Location or System
Your quoting process just got a little easier with our new "Copy Items" feature! You now have the ability to copy all items from one location/system to one or multiple other locations/systems.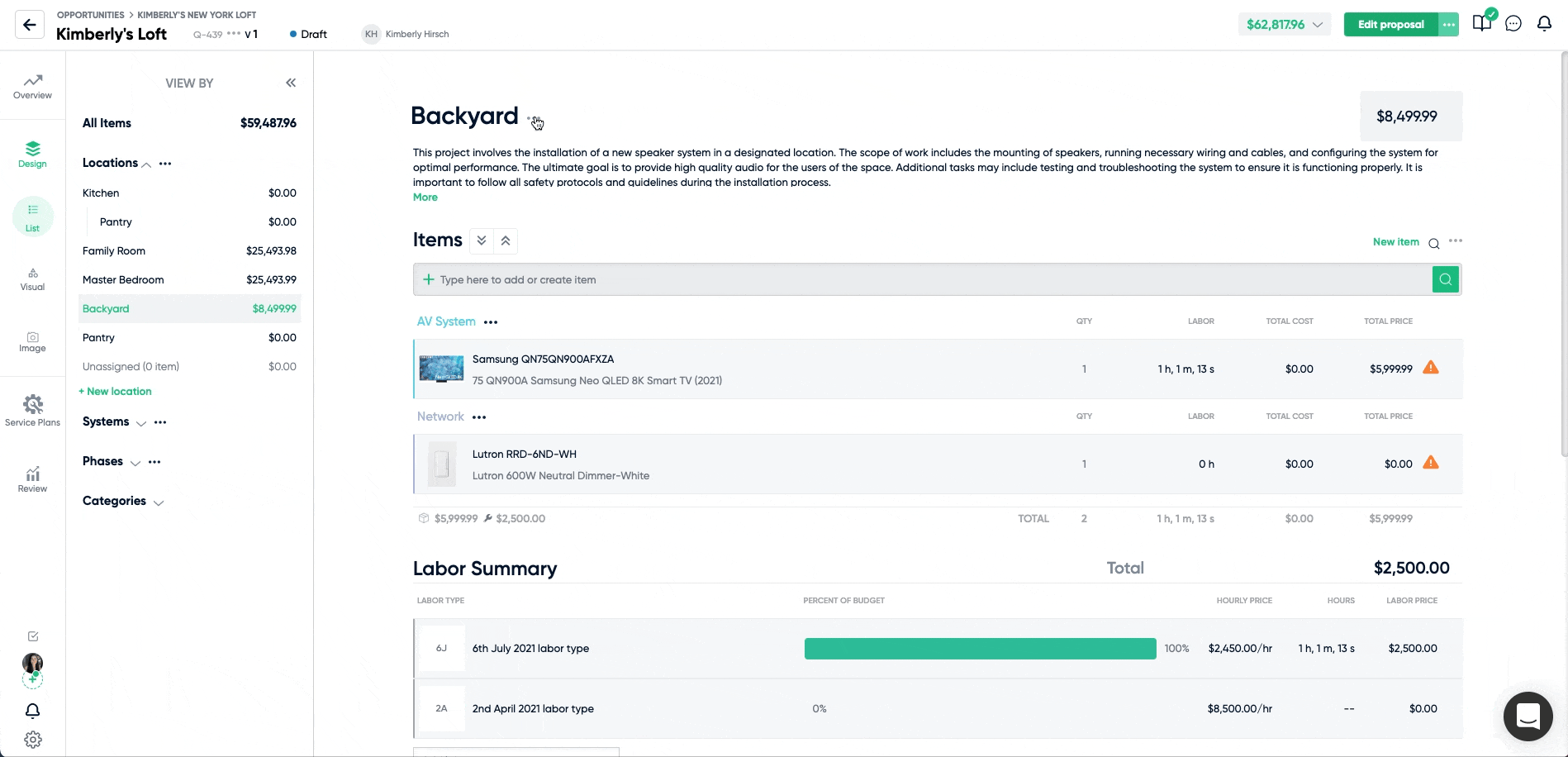 Highlight & Change Description Text Color
Our text editor menus just got a little more colorful! You now have the power to modify the text color or highlight bits of text within any text editor menu. This includes project descriptions, proposal paragraph sections, notes, to-dos and so much more.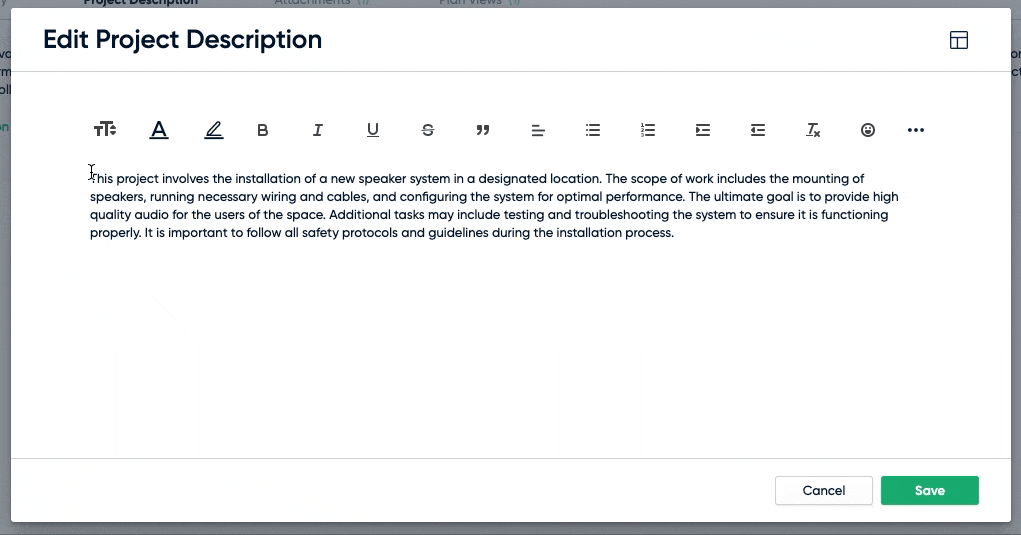 Proposal Item Description Settings
You now have 4 different options of how to display your item descriptions on the proposal:
Hide Descriptions
Show Short Descriptions
Show Abbreviated Long Descriptions with "View More" Button
Show Full Long Descriptions

PDF Download Footer Customization
Add more personalization to your proposal PDF exports with our new suite of footer customizations. In addition to the current quote version, date downloaded and page number options, you now have the ability to include the date created or changed, quote number, quote name, customer name, and company website.
Location-Specific Browser Tabs
Improve your organization and efficiency by staying on top of your tabs in Cloud. Easily locate and access important documents and tasks, and keep your workflow running smoothly.

Various performance and interface improvements, and bug fixes
The PO# on any card or list is now clickable to go to that PO
The client name on any kanban board can now take you to that client's detailed view
Project name and # now appear on CSV exports from the Item Statuses page